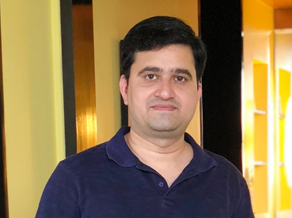 About Aditya Joshi
Aditya Joshi has 11 years of experience in various healthcare and HL7 projects. He has in depth knowledge of all HL7 standards. He has hands on project experience in using all HL7 standards (V2, V3, CDA, CCDA, FHIR).
He has conducted several classroom and online training programs in HL7 standards including V2, V3, CDA and FHIR. Trained more than 1500+ participants across globe in last 7 years.
He has done his engineering in Computer Science & Engineering. He is HL7 certified and senior faculty at HL7 international E-Learning courses.
Implementation experience in building interfaces using HL7 Standards (FHIR, V2, CDA, CCDA, V3)
Trainer for HL7 standards from past 7 years
Implementation Knowledge of Biological Data sources and clinical data
Business Analysis
SQL, Java, XML technologies
11 years of experience in various HL7 projects
Certified HL7 5/V2.6 Control Specialist
Senior Tutor in HL7 International courses from last 18 editions and trained more than 500+ participants in these online courses
Conducted 50+ HL7 onsite trainings in India (corporate and Individual) in last 7 years and trained more than 700+ candidates
Executed multiple projects as HL7 consultant and helped client in writing specifications and designing HL7 interfaces
Implemented various FHIR projects, written Rest api in FHIR for client use cases, mapping client data to FHIR resources etc.
Implementation knowledge of HL7 V2, creating and parsing HL7 messages, creating message profiles for multiple messages
Implementation knowledge of HL7 V3 RIM and Worked on SPL (Structured product Labelling) based drug submission documents for U.S F.D.A
Experience in writing interfaces using Hapi API and exposure to MirthConnect
Certified HL7 5/V2.6 Control Specialist
PAHM (Professional, Academy for Healthcare Management) certified (AHM 250 certified)
HL7 FHIR Course Faculty at HL7.org. from last 3 years
Senior Tutor in HL7 International Fundamentals course from last 7 years
Chair, Education committee, HL7 India