TRENDING
COURSES
Your chance to be a trending expert in Healthcare IT industries and make a successful career after completion of our courses.
Training
Content
Each of our courses will provide extensive training material including practical aspects along with certification concepts.
CERTIFIED TEACHERS
Get professional education and reliable consultation by our team of certified teachers and instructors.
CERTIFICATION
Upon successful completion receive a certificate showing your achievement for completing one of our rigorous classes.our rigorous classes.
CENTER ACHIEVEMENTS
Here you can review some statistics about our Education Center
Why Curizent Courses?
Subjective Assignments
In all our training programs, we use subjective assignments to give participants experience of real-world work. There are assignments with each topic where participants must apply the concepts learned to solve the problems. Some of the assignments are very extensive like creating a V2 message, writing CCD XML, solving a business use case in FHIR. Intent is to give some firsthand experience of concepts to prepare participants for actual project work.
Training Material
Each training program provides extensive reading material. We do not believe teaching through ppts. It is very normal for a human being to forgot concepts after a while. That's where each concept is written in an elaborate way. For each topic, there will be chapters explaining concepts in detail. Training material for each course is inline with latest HL7 standard and completely covers certification aspects. Each course comes up with Mock test which is very close to actual certification exam.
Experienced Trainer
Very experienced trainer to teach all courses. Trainer himself certified in each course from HL7 International. Trainer has vast exposure of training HL7 standards. He is also part of HL7 International online training courses. Trainer has trained more than 1000+ people across globe till now. He has practical experience in each of the HL7 standard.
Post Training Support
At Curizent, we believe that our relationship as trainer-student starts once your training is over, it is not the end. Therefore, we provide support to our students post training is over. Mostly, this support would be over email. Students can ask their queries over email and we respond them in timely manner.
Aditya Joshi has 11 years of experience in various healthcare and HL7 projects. He has in depth knowledge of all HL7 standards. He has hands on project experience in using all HL7 standards (V2, V3, CDA, CCDA, FHIR).
He has conducted several classroom and online training programs in HL7 standards including V2, V3, CDA and FHIR. Trained more than 1500+ participants across globe in last 7 years.
He has done his engineering in Computer Science & Engineering. He is HL7 certified and senior faculty at HL7 international E-Learning courses.

Tousif Borkar
Manager – People Development(CitiusTechent)
"We had an objective of not only gaining knowledge on FHIR but also get participants certified. The custom training module design by Aditya along with his industry experience had a huge contribution in achieving our objective and also has helped us to explore our overall capabilities in FHIR. Aditya has delivered two such trainings for us and we would highly appreciate him for that."

B S Gokul
Project Manager – Smart Product and Services(Medical & Healthcare Software)(L&T TECHNOLOGY SERVICES LIMITED)
"Aditya is an exceptional trainer, an expert in his field. We had training on HL7 2.x and were about 25 participants.
With his training and practical sessions, Aditya created no HL7 guys to HL7 conscious. With his inimitable way of communication and teaching the subject, the practical situation and reasoning for each scenarios, creates the interest in the participants. And made us to spend more time on the subject not only during training, but also to learn continuously on the same. With his busy schedule, facilitated the training for us over weekend, extended hours to carry knowledge to the participants."

Sachin Anadkat
All Scripts
Aditya provided very thorough training on FHIR. It was full of hands on and coverage of certification concepts.
RECENT POSTS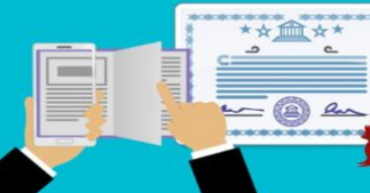 HL7 Certification Process
HL7 Certificates are great credential to add to your resume. They are not easy to crack. You must be conceptually very strong. These are closed book exams.  There are thousands of us who are working on HL7 standards from many years now and lot of you would have thought how to go for certification.  You […]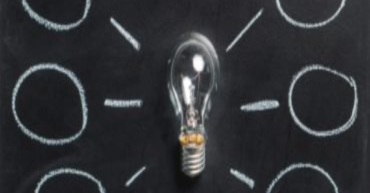 Welcome to HL7 Standards Training Courses
Hi All, Welcome to HL7 Standards Training Courses. Curizent offers training on all HL7 messaging standards- V2, V3, CDA and FHIR. Each of the training course covers in practical aspects along with preparing for certification exam. Content includes subjective assignments to train participants for real world work. For example- V2 training teaches you how to […]